Conducting research is not something new for Jonathan Carter '23, a sophomore at Duke studying Biomedical Engineering with a minor in Visual Arts.
Carter has always questioned how things work and how to improve them. For him, nothing is impossible unless you don't try. Born and raised in Hillsborough, North Carolina, Carter has always enjoyed spending time outdoors. In his free time, he likes to be on the water, whether it's surfing, rowing, or just being. He has even built several boats of his own.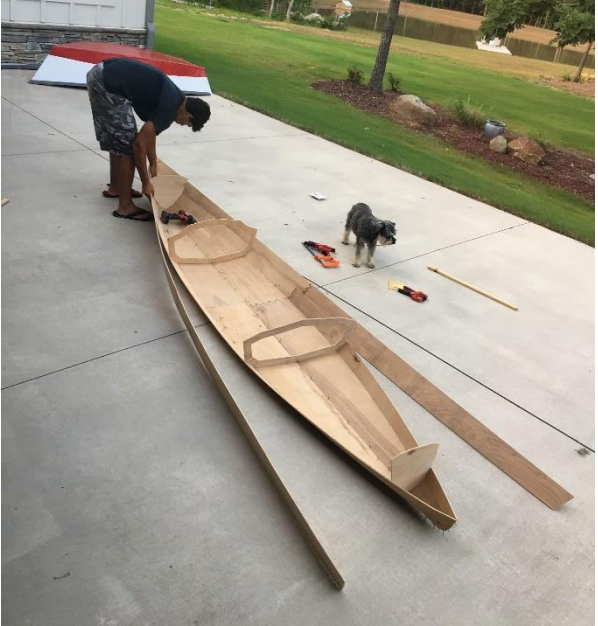 During Carter's sophomore year of high school, he became interested in how waves work. The nearest beach was over two hours away and he began thinking about how and if waves could be produced closer to home. This initial curiosity led to the launch of his independent research project.
"Sophomore year of high school, I learned about something called a hydraulic jump which is a hydraulic phenomenon, essentially fast water hits slow water and it rises, or jumps"
Learning about this phenomenon made him want to create waves of his own. He explained that if you have a flat bottom sink and you have a faucet pouring into it, a ring is created. That is essentially a small hydraulic jump. These occur naturally in rivers with an example being some types of rapids. What excited him about this was that some hydraulic jumps are actually large enough to surf them. His first application of the research was in a small creek in his backyard. The goal was to create waves in the creek large enough to surf.
During a period of drought, Carter built a contraption to create hydraulic jumps, and when the river flooded, there was a small wave. While it was not large enough to surf, it was big enough for his neighbor, a small child, to boogie board on.
At Duke he began working with a computational fluid dynamics software called Ansys.
"I use that the simulate 2d models of water flowing over a surface, like a ramp, to create hydraulic jumps" he added
After creating several 2D models he decided to take it up a notch and began producing 3D models. Currently, he is continuing his research and looking further into previous studies. The goal is to create a sustained system with a hydraulic dam to power a wave, because if he can keep the flow rate constant, it'll make the waves smoother for surfing. This not only has applications for water sports but renewable energy as well. Waves create tremendous amounts of mechanical energy that can be harnessed into electrical energy.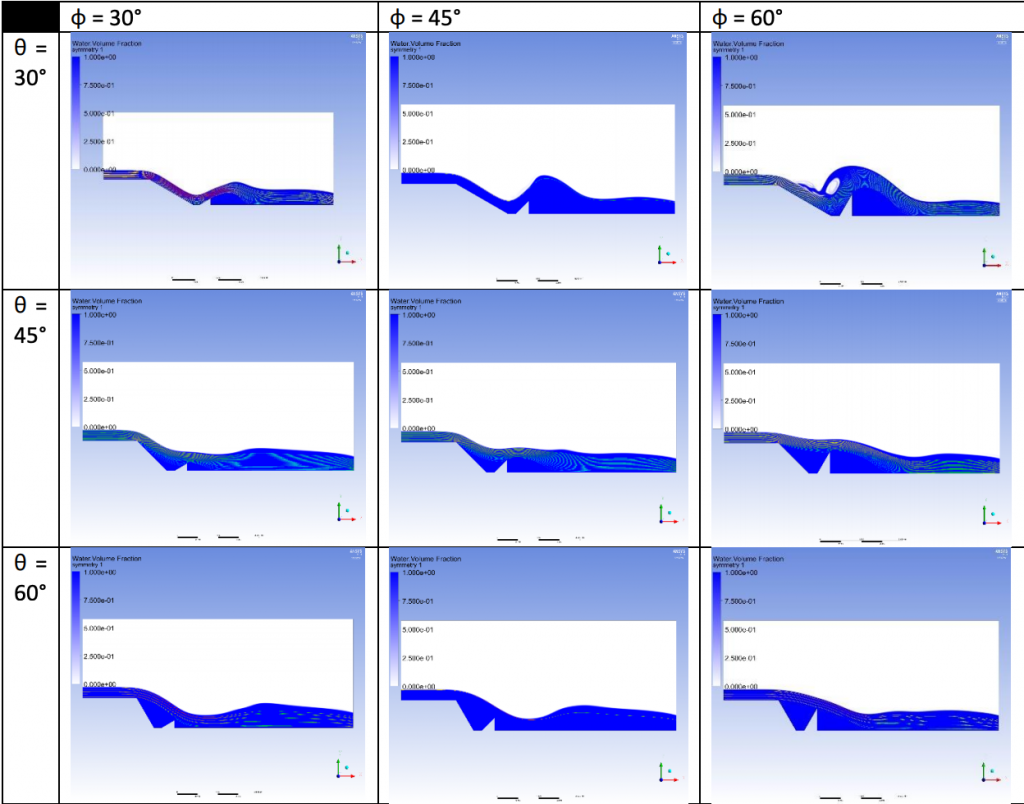 Along with his independent research, Carter is also a member of Professor George Truskey's Lab at Duke.
One of the lab's current themes is tissue engineering. They are working on developing human microphysiological systems (living tissue on a chip) to model normal and disease function. Carter began working in the Truskey Lab before even beginning his first year at Duke. He was interested in the research being conducted and felt that he could apply his skills to the project. He reached out to the PI via email and began working there soon after.
His work right now involves determining the effect of rheumatoid arthritis in skeletal muscles, a project led by graduate student Catherine Oliver. Duke devised a way to grow muscle cells into 3D muscle tissue called myobundles that the lab can run tests on. From there, they test myobundles with different cytokines that are relevant to rheumatoid arthritis to observe the effect.
Carter's day-to-day work involves working with the myobundles from various donors that have been treated with different cytokines. He has to cut them up, cryosection (freeze and slice) them, stain them, image them and lastly, analyze the images for qualities like the average length of the muscle fibers.
"The myobundles themselves are really cool and I like the hands-on work. It's almost therapeutic in a way." Carter explained.
For Carter, working in the Truskey lab has not only taught him more about tissue engineering, but time management as well.
He added, "I benefit from learning how to work research into my schedule because some of the things I do take a fair amount of time and some of them, like staining, have specified time limits."
He explained that he is often working with cytokines from two donors at once. Because much of the work has time restrictions, this requires him to stay organized and plan ahead. For instance, he has to reserve his imaging equipment a week in advance and be ready to use when he needs it.
Carter is planning to remain a part of the Truskey lab for all four years at Duke. He still has some time, seeing as he is only a sophomore, but he knows he wants to pursue a career in science and to continue doing innovative research. He is most excited about advancements in space exploration and what will emerge in the next few years. While continuing his work in the Truskey lab, Carter is also planning his next steps with his wave project which involves creating more complex 3D models, connecting with other individuals to support the project, and finding a feasible location to start constructing a full-size wave this summer.
By: Anna Gotskind