I recently had the pleasure of attending Professor Janet Malek's lecture: Only Mostly Dead? The Evolving Ethical Evaluation of Death by Neurologic Criteria, a lecture sponsored by the Trent Center for Bioethics, Humanities & History of Medicine.
Dr. Malek is an associate professor in the Duke Initiative for Science & Society, and at the Baylor College of Medicine Center for Medical Ethics and Health Policy.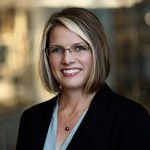 We don't often talk about death. On the surface, it seems like it would be a straight-forward concept. You're either dead, or you're not dead. Right? It turns out that clinically defining death is not so simple.
Popular media has some grasp on the ambiguity of the definition of death. Remember this scene from the popular movie, The Princess Bride? Suspecting that the protagonist is dead, his friends bring him to a miracle-worker and have the following conversation.
Miracle Max: "Whoo-hoo-hoo, look who knows so much. It just so happens that your friend here is only MOSTLY dead. There's a big difference between mostly dead and all dead. Mostly dead is slightly alive. With all dead, well, with all dead there's usually only one thing you can do.
Inigo Montoya: What's that?
Miracle Max: Go through his clothes and look for loose change.
In real life, death used to be determined by cardiopulmonary criteria – when the heart and lungs stop working. In recent decades the idea that death can be determined using neurologic criteria – when the brain stops working – has gained acceptance. As neuroscience and technology has evolved, so too have our definitions. Now that we know more about how the brain works, we know that there may be some brain activity even after a person has met the criteria for death by neurologic criteria (DNC). This leads to philosophically rich and practically relevant questions of ethics – for example, when do we stop providing life-sustaining care? In the field of bioethics and beyond, there is high demand for discussion on this topic.
There has been controversy over defining death since the 1650's — when a woman named Anne Greene woke up after being hanged. It wasn't until the 1980's that a consensus definition of death was first identified. Here is a brief history:
1950s
Widespread availability of ventilators led to the identification of a state described as death of the neurological system.
1960s
Advances in organ transplantation foster discussion on the ethics of defining death.
A committee at Harvard Medical School examined the definition of Brain Death. They created a definition of "Irreversible Coma," which focused on loss of neurological function.
1980s
The 1980 Uniform Determination of Death Act (UDDA) provided a legal basis for clinically determining death as: an individual who has sustained either 1) irreversible cessation of circulatory and respiratory functions OR 2) irreversible cessation of functions of the entire brain.
1981: President's Commission for the Study of Ethical Problems in Medicine and Biomedical and Behavioral Research report. Findings are centered on questions of functioning of the organism as a whole and the brain's role in coordinating it.
1990s-2000s
Clinicians arrive at general agreement that a patient in a state of coma or unresponsiveness, without brainstem reflexes and who fails an apnea test is dead by neurologic criteria. Largely it is accepted that "brain death is death" but there is not complete consensus.
2010-late
2013: Case of Jahi McMath. A 13-year old girl was declared "brain dead" in California, and a death certificate was issued. However, the family fought to have her maintained on life support. They moved to New Jersey, the only state which recognized objections to brain death, and the "brain dead" declaration was reversed. Jahi lived there for 4 years before passing away. This famous case caused people to reconsider the concept of brain death.
2020s:
Recent innovations in heart transplantation technology will likely challenge the acceptance of the Dead Donor Rule (DDR) which requires that an individual is clinically declared dead before vital organs are removed for transplantation.
2021: Assembly of the Determination of Death Committee, tasked with updating the Uniform Determination of Death Act (UDDA). Duke faculty (and founding director of Science & Society) Nita Farahany, is involved with this process.
What ethical issues and practical questions challenging Death by Neurologic Criteria (DNC) today? Dr. Malek shared the following case.
Following a tragic car accident, Ms. Jones, a 20-year-old college student, was brought to the hospital, having suffered significant anoxic brain injury. The medical team determined that she met criteria for DNC. However, her family refused to allow for further testing. Several days passed. Ms. Jones was maintained on life support, during which she did not show signs of improvement. After several difficult conversations, the family consented for assessment and Ms. Jones was declared dead — using the criteria associated with DNC.
What is the proper amount of time to continue life-sustaining treatment if a physician suspects the patient will never recover?
Although this may sound like an uncommon occurrence, nearly half of neurologists have been asked to continue neurologic support for patients that may meet criteria for DNC.
Obligating life support for patients suspected of meeting DNC, either through the family's refusal for testing or by direct request, would likely result in ethical harms such as violation of the dignity of decedent, unjustly using scarce resources, or causing moral distress in caregivers.
However, it may be permissible to maintain life support in these situations. Dr. Malek says that we do not yet have a good ethical framework for this. Reasonable accommodations that are in line with professional guidelines probably have minimal impact, and might provide some psychosocial benefits to families.
Is consent required to test for DNC? Should it be?
Legal and professional standards favor the idea that testing for DNC likely falls under the category of implied consent, which assumes that a person would want reasonable medical care in the event of unconsciousness. In fact, 80% of neurologists think that getting consent for these evaluations is unnecessary.
These are extremely difficult questions, and there is continuing controversy over what the correct answers should be. Dr. Malek advises medical experts to work with healthcare administrators to develop clear institutional policies.
Post by Victoria Wilson, 2023 MA student in Bioethics & Science Policy