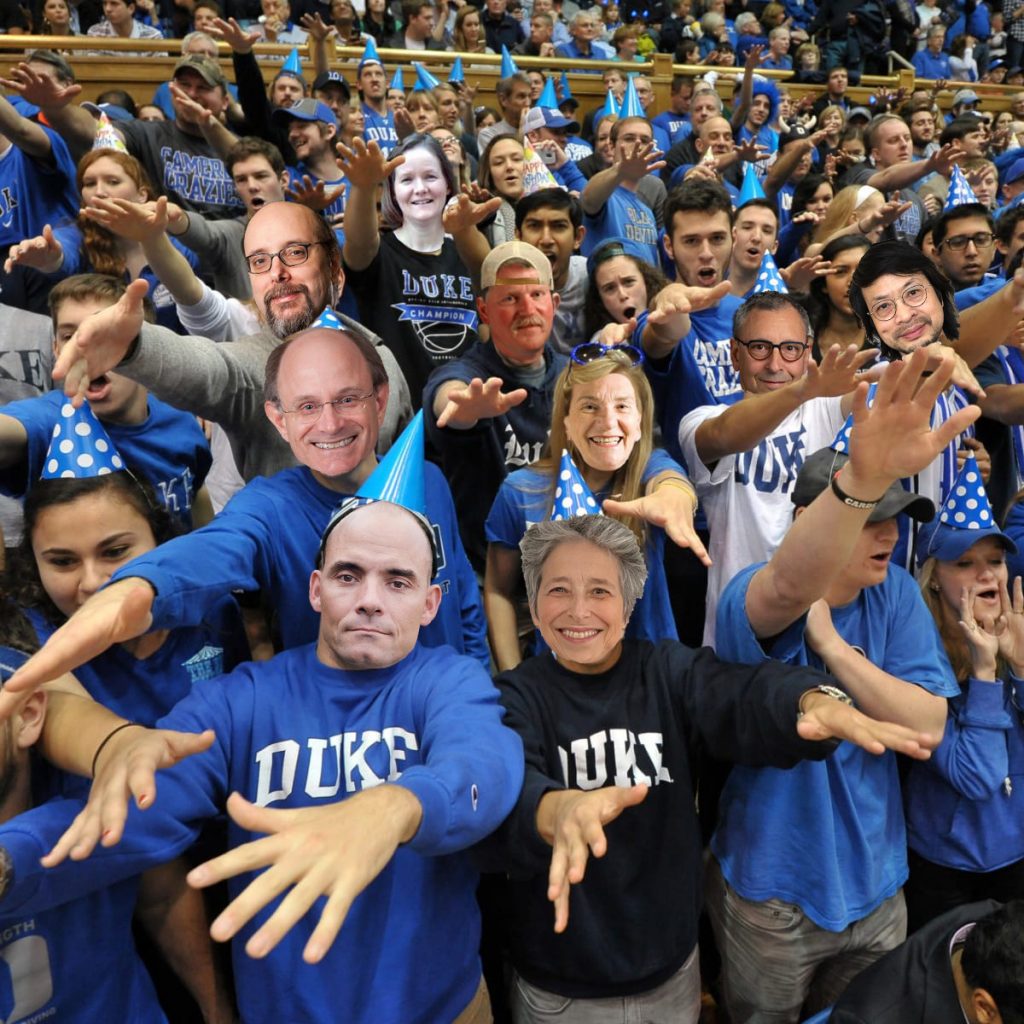 It's not enough to just publish a great scientific paper.
Somebody else has to think it's great too and include the work in the references at the end of their paper, the citations. The more citations a paper gets, presumably the more important and influential it is. That's how science works — you know, the whole standing-on-the-shoulders-of-giants thing.
So it always comes as a chest swelling affirmation for Dukies when we read all those Duke names on the annual list of Most Cited Scientists, compiled by the folks at Clarivate.
This year is another great haul for our thought-leaders. Duke has 30 scientists among the nearly 7,000 authors on the global list, meaning their work is among the top 1 percent of citations by scientific field and year, according to Clarivate's Web of Science citation index.
As befits Duke's culture of mixing and matching the sciences in bold new ways, most of the highly cited are from "cross-field" work.
Duke's Most Cited Are:
Biology and Biochemistry
Charles A. Gersbach
Robert J. Lefkowitz
Clinical Medicine
Scott Antonia
Christopher Bull Granger             
Pamela S. Douglas
Adrian F. Hernandez
Manesh R. Patel
Eric D. Peterson
Cross-Field
Chris Beyrer
Stefano Curtarolo
Renate Houts
Tony Jun Huang
Ru-Rong Ji
Jie Liu
Jason Locasale
Edward A. Miao
David B. Mitzi
Christopher B. Newgard
John F. Rawls
Drew T. Shindell
Pratiksha I. Thakore
Mark R. Wiesner
Microbiology
Barton F. Haynes
Neuroscience and Behavior
Quinn T. Ostrom
Pharmacology and Toxicology
Evan D. Kharasch
Plant and Animal Science
Xinnian Dong
Sheng Yang He
Psychiatry and Psychology
Avshalom Caspi
William E. Copeland
E. Jane Costello
Terrie E. Moffitt
Social Sciences
Michael J. Pencina
John W. Williams
Congratulations, one and all! You've done us proud again.