Have you ever questioned the quality of the water you drink every day? Or worried that cooking with tap water might be dangerous? For most of us, the answer to these questions is probably no. However, students from a Bass Connections team at Duke say we may want to think otherwise.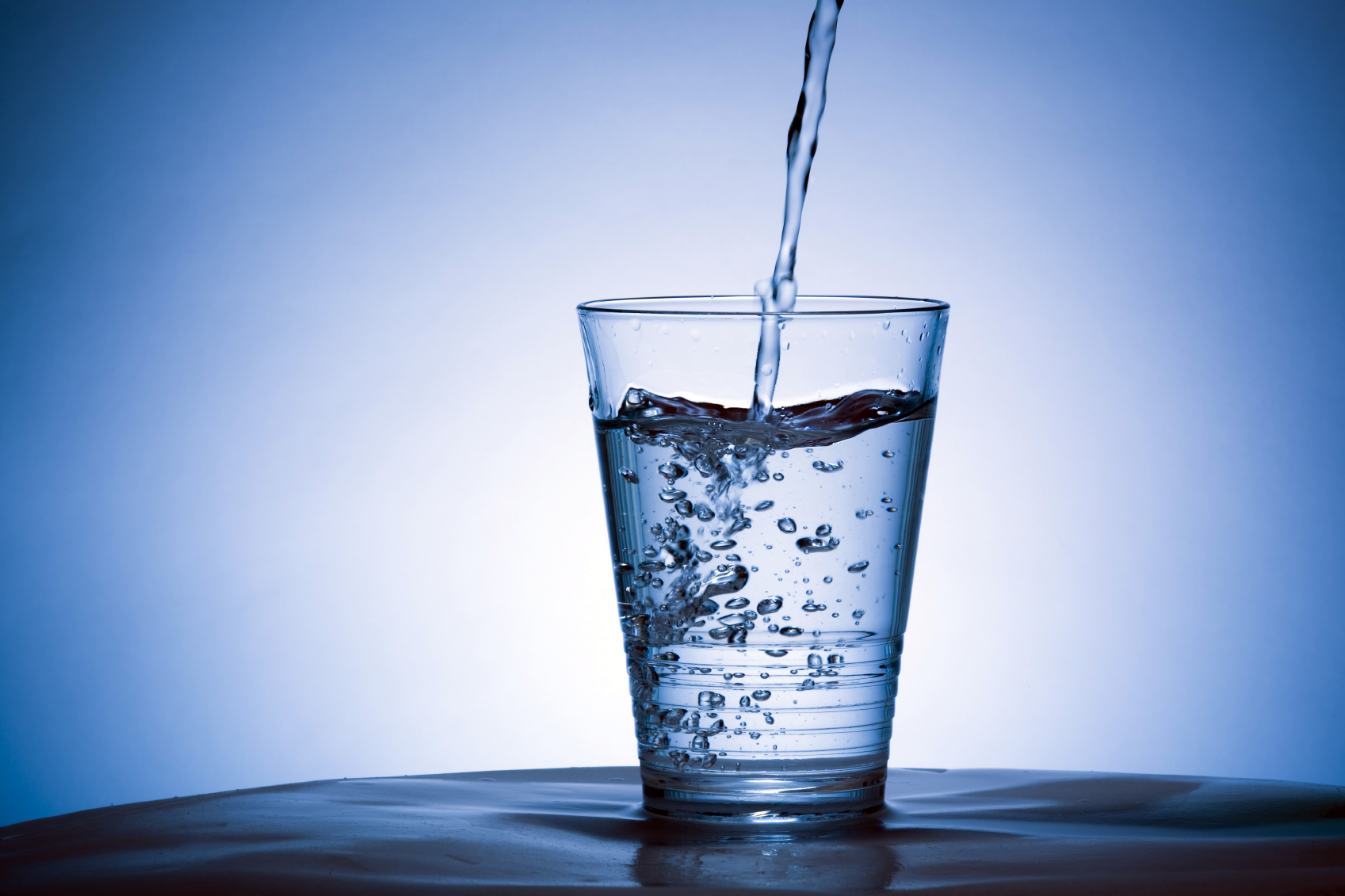 From bottle refilling stations to the tap, drinking water is so habitual and commonplace that we often take it for granted. Only in moments of crisis do we start worrying about what's in the water we drink daily. The reality is that safe drinking water isn't accessible for a lot of people.
Images like this hog farm motivated the Bass Connections project team DECIPHER to take a closer look at the quality of water in North Carolina. On April 16 they presented their concerning findings from three case studies looking at lead contamination, coal ash impoundments, and aging infrastructure at the Motorco Music Hall.
Nadratun Chowdhury, a Ph.D. student in Civil and Environmental Engineering, investigated lead contamination in water. Lead is an abundant and corrosion-resistant material, making it appealing for use in things like paint, batteries, faucets and pipes. While we've successfully removed lead from paint and gasoline, a lot of old water pipes in use today are still fashioned from lead. That's not good – lead is very toxic and can leach into the water.
Just how toxic is it? Anything over a blood-lead level concentration of fifty parts per billion – fifty drops of water in a giant Olympic swimming pool – is considered dangerous. According to Duke graduate student Aaron Reuben, this much lead in one's blood is correlated with downward social mobility, serious health concerns, diminished capacity to regulate thoughts and emotions, and hyperactivity. Lower income and minority areas are more at risk due to the higher likelihood of owning contaminated older homes.
Rupanjali Karthik, a Master of Laws student, conducted research on the intersection of water and aging infrastructure in Orange County. Breaks in water pipes are common and can result in serious consequences, like the loss of 9 million gallons of drinkable water. Sometimes it takes 8 or 9 months just to find the location of a broken pipe. In 2018, the UNC-Chapel Hill water main break caused a huge shortage on campus and at the medical center.
Excess fluoridation is also an issue caused by aging infrastructure. In February 2017, a combination of human and machine error caused an excessive fluoride concentration coming out of an Orange County Water Treatment Plant. People were advised not to use their water even to shower. A UNC basketball game had to move locations, and stores were completely swept of bottled water.
Another issue is that arsenic, a known carcinogen, is often used as the fluoridation agent. We definitely don't want that in our drinking water. Fluoridation isn't even that necessary these days when we have toothpaste and mouthwash that supports our dental health.
Tommy Lin, an undergraduate studying Chemistry and Computer Science, topped off the group's presentation with findings surrounding coal ash in Belmont, NC. Coal ash, the residue after coal is burned in power plants, can pollute rivers and seep into ground water, affecting domestic wells of neighboring communities. This creates a cocktail of highly concentrated heavy metals and carcinogens. Drinking it can cause damage to your nervous system, cancer, and birth defects, among other things. Not so great.
Forty-five plastic water bottles. That's how much water it takes Laura, a Belmont resident, to cook her middle-sized family Thanksgiving. She knows that number because it's been her family's tradition the past three years. The Allen Plant Steam Station is a big culprit of polluting water with coal ash. Tons of homes nearby the station, like Laura's, are told not to use the tap water. You can find these homes excessively stockpiled with cases on cases of plastic water bottles.
These issues aren't that apparent to people unless they have been directly impacted. Lead, aging infrastructure, and coal ash all pose real threats but are also very invisible problems. Kathleen Burns, a Ph.D. student in English, notes that only in moments of crisis will people start to care, but by then it may be too late.
So, what can people do? Not much, according to the Bass Connections team. They noted that providing clean water is very much a structural issue which will require some complex steps to be solved. So, for now, you may want to go buy a Brita.