Along with being a beautiful person and leading a productive life, Henrietta Lacks is the mother of modern medicine. Her scientific child was born without Henrietta's consent through the clinical breakthroughs and medical miracles achieved with the help of her cervical cells – HeLa cells – stolen without her knowledge when she sought healthcare. Ironically, the same treatments developed from the cells of this Black woman are inaccessible for many Black Americans contemporarily. Though Ms. Lacks passed away from cervical cancer at the premature age of 31, her unique cells have become immortal. Her story lives on as a pertinent reminder of the importance of building trust between medicine and the Black community. In honor of her birthday, expert panelists met to both celebrate Ms. Lacks and discuss the path forward in trust-building, equity, and reckoning with our history to change the narrative of healthcare for Black Americans.
The panel, which took place on Tuesday, August 31, began as a conversation between Nadine Barrett (Ph.D.), Robert A. Winn (M.D.) and Vanessa B. Sheppard (Ph.D.). Among their many other titles and positions, Barrett is Director, Center for Equity in Research, Dukev CTSI and Associate Director of Equity, Community and Stakeholder Strategy, Duke Cancer Institute, Dr. Winn is the Director of the Virginia Commonwealth University (VCU) Massey Cancer Center, and Sheppard is the Associate Director of Community Outreach Engagement and Health Disparities at VCU Massey Cancer Center. The trio were joined by Reuben Warren (D.D.S., M.P.H., Dr. P.H., M.DIV.), Director of Tuskegee University's Bioethics Center, along with a handful of other contributors including Veronica Robinson – Henrietta Lacks' great-granddaughter and a registered nurse who represents the Lacks family on the NIH panel that reviews applications to conduct research using the HeLa genome.
Winn began by referencing the U.S. 1932 public health service study that took place in Tuskegee, Alabama. The experiment exploited Black men in Tuskegee when an effective form of treatment for syphilis was discovered 15 years into the study but withheld from participants "to track the disease's full progression." In 1972, 40 years after the study began, it was the associated press, not the scientific community that finally led to the experiment's demise and the issue of an apology from the U.S. President.
As Warren pointed out, the issue with the study was less about the treatment and more about the dishonesty, the falsifying information, and lies. "Stop calling them poor, stop calling them all sharecroppers," Warren said of the Black men who participated in the study, "They were far more than that." "[The study] was an issue of trust, not an issue of ignorance," he continued. Unfortunately, when talking about this story, Winn said that Black Americans "don't always talk about the power of us standing up and saying not again."
Bioethics violations have been a continuous part of the biomedical research enterprise in the U.S., and race and racism have been part of scientific inquiry, which continues to be of great concern, Warren said. Often, rather than putting preventative protections in place, bioethics regulations have come as a reaction to extreme violations of justice. Thus, Warren laid out a central theme of the panel that "You build trust by making yourself trustworthy and that takes time." Rather than initiating transactional research with Black communities when the scientific and medical community needs something, Warren offered that they should start when they want to help with something.
As Sheppard said, "[Black people] have earned a mistrust" for medical communities. This is largely hinged on Barrett's argument that the American systems from health to education to criminal justice "are working as they were designed" – to ensure that the very inequalities that exist today came to be. Using the analogy of a marathon, Barrett said while white men in the U.S. started the race 450 years ago, Black men and women only began running this race hundreds of years later. "Those who start the race are going to…ensure that they thrive," Barrett said. This has led to Black people dying disproportionately from often treatable diseases, Sheppard said, continuing to add that these sorts of disparities were front and center for the world to see during the COVID-19 pandemic.
In the creation of our structural inequalities, the system created "two bookends: Black and white." But there has to be a narrative that keeps this story alive. "In order to create the change, we have got to do the work to change the narrative," said Barrett.
Robinson pointed to the importance of history, paralleling Warren's comments that in focusing on health equities we are fully focusing on the future in a way that ignores the past and does not deal with "what really brought us into health disparities" in the first place. Robinson said that we "can no longer sweep [conversations on the historical injustices of medical racism] under the rug." She continued to say that the reason why Tuesday's conversation and the ongoing dialogue that is sure to follow is so powerful is because "we are no longer victims in our own legacies" by taking over conversations at the table rather than being the topics of discussion at the table.
Mistrust in the Black community for systems of medicine and healthcare are based on hundreds of years of action. Hesitancy – from Covid-19 vaccinations to participation in clinical trials for cancer research – amongst Black Americans "aren't us saying no," said Robinson, "We're saying something happened." Sharon Ribera Sanchez, Founder-Director of Saving Pennies 4 A Cure, is a cancer survivor and advocate for people of color to engage in clinical trials because of the difference they can make in medical developments that draw on more diverse and robust data.
But there is a bigger conversation than just having more Black folks take place in research and clinical trials, Winn said. "How are you going to look at my biology without looking at my history?" he asked, referencing the genetic implications of environmental conditions and stressors from socially constructed race that impact DNA.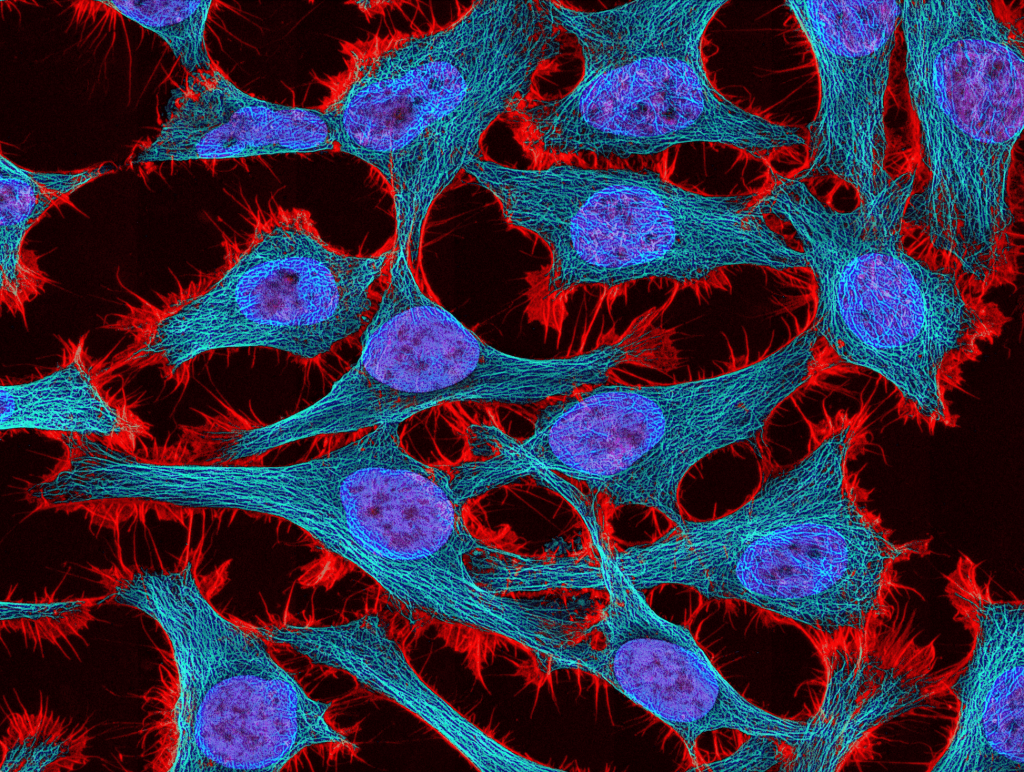 The dialogue, which was opened and closed with a prayer, also spoke to the importance of establishing regular, ongoing, transparent relationships between the Black faith community and the medical community. This should happen, not just in times of crisis, because "mass hysteria is prime for miscommunication," Ralph Hodge, pastor of the Second Baptist Church in South Richmond, Virginia, said.
"Today was a big way of us looking back at the past, looking at where we are at now, and moving forward to the solutions," said Barrett. This comes by letting communities know that we care, said Winn, along with "doing things with our communities, not through them."
A key factor in deconstructing this issue and achieving health equity is time. Time to reflect on the past in order to avoid reliving it; time to generate innovative solutions to the problems at hand; and time to invest in Black communities – to learn from them, support them, and earn their trust not because they can offer science something, but because science has something to offer them.