"I don't believe that [going to] Mars pushes us hard enough." This was just one of the bold, thought-provoking statements made by Dr. Mae Jemison, who came to speak at Duke on Monday, February 24 as part of the 15th annual Jean Fox O'Barr Distinguished Speaker Series, presented by Baldwin Scholars.
Dr. Jemison is at the pinnacle of interdisciplinary engagement—though she is most famous for serving as a NASA astronaut and being the first African American woman to go into space, she is also trained as an engineer, social scientist and dancer. Dr. Jemison always knew that she was going to space—even though there were no women or people or color participating in space exploration as she was growing up.
Dr. Jemison says that simply "looking up" brought her here. As a child, she would look up at the sky, see the stars and wonder if other children in other places in the world were looking at the same view that she had. Growing up in the 1960's instilled into Dr. Jemison at an early age that our potential is limitless, and the political culture of civil rights, changing art and music and decolonization were all about "people declaring that they had a right to participate."
One of the biggest pieces of advice that Dr. Jemison wanted to impart on her audience was the value of confidence, and how to build confidence in situations where people are tempted to feel incapable or forget the strengths they already possess. "They told me if I wanted to lead projects I needed an M.D.," Dr. Jemison explained. "I went to medical school because I know myself and I knew I would want to be in charge one day."
At 26 years old, Dr. Jemison was on call 24 hours a day, 7 days a week, 365 days a year as the Area Peace Corps Medical Officer for Sierra Leone and Liberia. She described a case where a man came back with a diagnosis of malaria from Senegal. When Dr. Jemison first took a look, the diagnosis seemed more likely to be meningitis. After making an "antibiotic cocktail," from what she had on site, she realized this man might lose his life if they didn't get him to a better hospital. At this point, Dr. Jemison wanted to call a military medical evacuation, and she had the authority to do it. However, another man working with her suggested calling a doctor in Ivory Coast, or a doctor at the hospital in Germany to see what he thought before making the evacuation. Dr. Jemison knew what the patient needed in this situation was to be flown to Germany regardless of the cost of the evacuation. In reflecting on this experience, she says that she could have given someone else her authority, but letting her confidence in herself and what she knew was the right thing to do would have negatively impacted her patient.
So, how do you maintain confidence? According to Dr. Jemison, you come prepared. She knew her job was to save people's lives, not to listen to someone else. Dr. Jemison also admonished the audience to "value, corral and protect your energy." She couldn't afford to always make herself available for non-emergency situations, because she needed her energy for when a patient's life would depend on it.
Dr. Jemison's current project, 100 Year Starship, is about  trying to ensure we have the capabilities to travel to interstellar space. "The extreme nature of interstellar hurdles requires we re-evaluate what we think we know," Dr. Jemison explained. Alpha Centauri, the next closest star, is more than 25 trillion miles away. Even if we go 10% the speed of light, it will still take us 50 years to get there. We need to be able to travel faster, the vehicle has to be self-replenishing, and we have to think about space-time changes. What Dr. Jemison calls the "long pole in the tent" is human behavior. We need to know how humans will act and interact in a small spaceship setting for possibly decades of space travel. Dr. Jemison is thinking deeply about how we can apply the knowledge we already possess to fix world problems, and how we can start preparing now for problems we may face in the future. For example, how would health infrastructure in deep space look different? How would we act on a starship that contains 5,000 people when we can't figure out how to interact with each other on the "starship" we're on now?
Returning to the childhood love for stargazing that brought her here, Dr. Jemison discussed towards the end of her talk that a stumbling block for the majority of people is insufficient appreciation of our connection across time and space. She has worked with a team to develop Skyfie, an app that allows you to upload photos and videos of your sky to the Sky Tapestry and explore images other people in different parts of the world are posting of their sky. Dr. Jemison's hope is this app will help people realize that we are interconnected with the rest of the universe, and we won't be able to figure out how to survive as a species on this planet alone.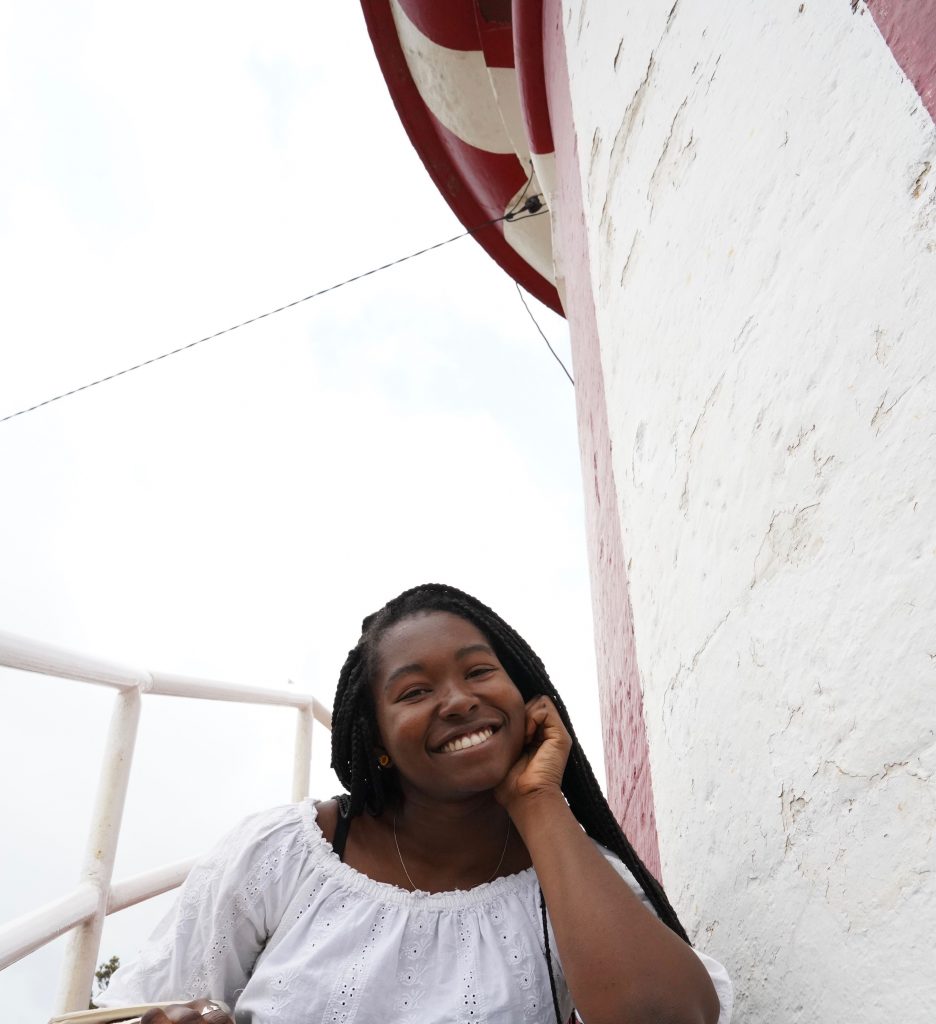 By Victoria Priester