Chances are, you have not felt betrayed by a Google form. But if you're part of the 8% of multiracial students at Duke, perhaps you're familiar.
If you check one box, it feels like you deny your identity as another. It is a constant battle of representation, of feeling a responsibility towards all of your communities while simultaneously feeling an imposter in all of them. There is always the issue of being too white for one group, too brown for another.
Since 2012, every county in the United States has reported a multiracial population. Dr. Sarah Gaither, an assistant professor of psychology & neuroscience at Duke, studies the identity crisis multiracial students face. In 2015, she published "'Mixed' Results: Multiracial Research and Identity Explorations" in Current Directions in Psychological Science. And on February 10, she organized a screening of MIXED, a documentary following the struggles and backlash facing mixed-race families. The film's directors, Caty Borum and Leena Jayaswal of American University, joined the screening and provided a Q&A session for the audience.

Gaither's research is featured in the film, as well as Duke SWIRL (Students With Interracial Legacies), a former student organization.
"Multiracials who identify as multiracial actually experience decreased self-esteem when asked to choose only one racial identity," Gaither notes in her article. Sure enough, the documentary follows America's slow response to progress. Despite being in the aftermath of our first biracial president, despite it being over 50 years since Loving v. Virginia, which legalized interracial marriage nationwide, there have only been two U.S. Censuses taken since the Census Bureau allowed more than one race to be checked on official forms. This caused a notable shift; between 2000 and 2010, the number of reported interracial people increased by 32%, likely because of the ability to "claim more than one race" as a legal identity.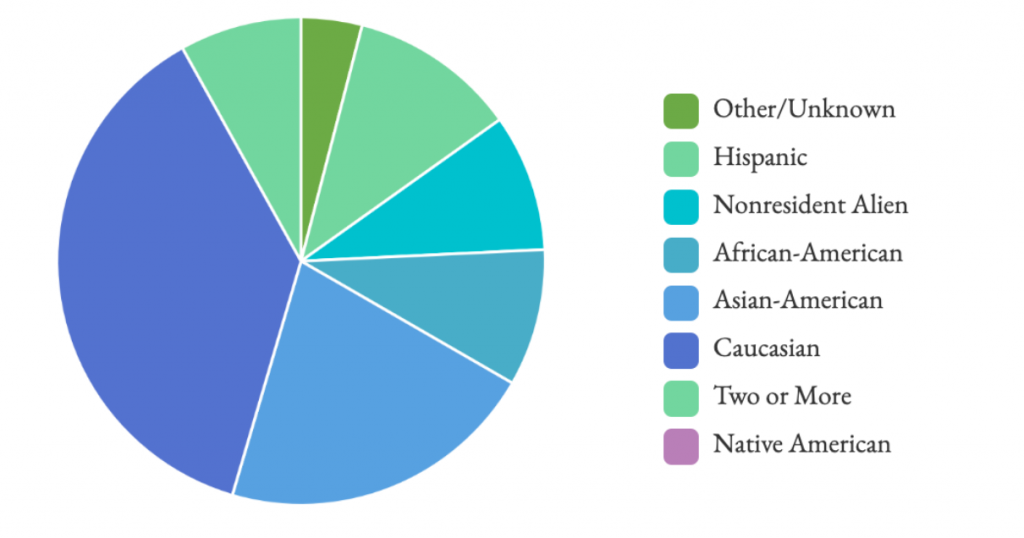 Gaither's research in the Duke Identity and Diversity Lab pledges to continue this research. She notes interesting extensions of multiracial identities, such as Latinx students and families who are subject to even more confusing checkboxes on aforementioned Google forms (What is your race and ethnicity? Because "Hispanic/Latino" is its own category).
"The process of racial self-identification can be more challenging as racial categories can be complex and/or ambiguous," Gaither says. She also notes the identity crises genderqueer people face, and how restricting checkboxes can really be.
The documentary provides the viewer an opportunity to experience the inequities and bigotries that still exist toward multiracial families. Race, after all, is genetically irrelevant. The documentary team gives examples of questions they are often asked:

"Are you the nanny?"
"What is she?"
"Did you adopt those children?"
"Where did they come from?"

And I'll add a few more, from experience:

"It'll be two separate checks today?"
"Where do you get that hair from?"
"Is this your aunt?"

The point is: racial divides are projected by outsiders onto mixed families, and it creates a crisis of identity for mixed-race individuals. It is a phenomenon well documented by Gaither, Borum, Jayaswal, and others who have lived it.
Post by Olivia Ares, Class of 2025