If you weren't outside enjoying the sun on Wednesday, April 19, you were probably milling around Penn Pavilion, a can of LaCroix in hand, taking in the buzz and excited chatter of students presenting at the 2023 Fortin Foundation Bass Connections Showcase.
This annual celebration of Bass Connections research projects featured more than 40 interdisciplinary teams made up of Duke faculty, graduate students, undergraduate students, and even partners from other research institutions.
Research teams presented posters and lightning talks on their findings. You might have heard from students aiming to increase representation of women in philosophy; or perhaps you chatted with teams researching physiotherapy in Uganda or building earthquake warning systems in Nepal. Below, meet three such teams representing a wide variety of academic disciplines at Duke.
Building sustainable university-community partnerships
As Bass Connections team member Joey Rauch described, "this is a poster about all of these other posters." Rauch, who was presenting on behalf of his team, Equitable University-Community Research Partnerships, is a senior double-majoring in Public Policy and Dance. His interest in non-profit work led him to get involved in the team's research, which aims to offer a framework for ethical and effective university-community research collaboration – exactly what teams do in Bass Connections. The group looked at complicated factors that can make equitable relationships difficult, such as university incentive structures, power dynamics along racial, socioeconomic, and ethnic lines, and rigid research processes.
Along the lines of rigid research, when asked about what his favorite part of Bass Connections has been, Rauch remarked that "research is oddly formal, so having a guiding hand through it" was helpful. Bass Connections offers an instructive, inclusive way for people to get involved in research, whether for the first or fourth time. He also said that working with so many people from a variety of departments of Duke gave him "such a wealth of experience" as he looks to his future beyond Duke.
For more information about the team, including a full list of all team members, click here.
Ensuring post-radiation wellness for women
Seniors Michelle Huang, Shernice Martin, Kayle Park, and Danica Schwartz (all pictured) were gathered around the poster for their team, Promoting Sexual Function and Pelvic Health in Women's Healthcare.
The project has been around for three years and this year's study, which looked at improving female sexual wellness after pelvic radiation procedures, was in fact a sister study to a study done two years prior on reducing anxiety surrounding pelvic exams.
As Huang described, graduate students and faculty conducted in-depth interviews with patients to better understand their lived experiences. This will help the team develop interventions to help women after life events that affect their pelvic and sexual health, such as childbirth or cancer treatment. These interventions are grounded in the biopsychosocial model of pain, which highlights the links between emotional distress, cognition, and pain processing.
For more information about the team, including a full list of all team members, click here.
From dolphins to humans
Sophomores Noelle Fuchs and Jack Nowacek were manning an interactive research display for their team, Learning from Whales: Oxygen, Ecosystems and Human Health. At the center of their research question is the condition of hypoxia, which occurs when tissues are deprived of an adequate oxygen supply.
Hypoxia is implicated in a host of human diseases, such as heart attack, stroke, COVID-19, and cancer. But it is also one of the default settings for deep-diving whales, who have developed a tolerance for hypoxia as they dive into the ocean for hours while foraging.
The project, which has been around for four years, has two sub-teams. Fuchs, an Environmental Science and Policy major, was on the side of the team genetically mapping deep-diving pilot whales, beaked whales, and offshore bottlenose dolphins off the coast of Cape Hatteras to identify causal genetic variants for hypoxia tolerance within specific genes. Nowacek, a Biology and Statistics double-major, was on the other side of the research, analyzing tissue biopsies of these three cetaceans to conduct experiences on hypoxia pathways.
The team has compiled a closer, more interactive look into their research on their website.
And when asked about her experience being on this team and doing this research, Fuchs remarked that Bass Connections has been a "great way to dip my toe into research and figure out what I do and don't want to do," moving forward at Duke and beyond.
For more information about the team, including a full list of all team members, click here.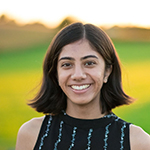 Post by Meghna Datta, Class of 2023