Hello! My name is Rebecca Williamson, and I am a freshman here at Duke University. Coming into college, I plan to major in economics, but that could very well change. As for my interests outside of the classroom, I enjoy singing and theater and am a member of Out of the Blue, one of the all-female a cappella groups here at Duke!
I fell in love with Duke the second I stepped on campus. I am excited to see what Duke has to offer me, but more importantly, what I can offer to Duke.
My interest in science, specifically astronomy, was piqued at a very young age. By age six, I had not one, but three,  Moon in my Room light up toys (remote controlled models of the Moon that scrolled through the waxing and waning phases of the Moon at the touch of a button) mounted in my bedroom. By nine, I had the entire planetary system (yes, including Pluto) hanging from my ceiling. Though I cannot say that my interests remain with astronomy, it is what first got me invested in science. I have since gained interest in the natural sciences and animal sciences, though every so often I do press some of the buttons on my Moon in my Room remote.
My love of writing, however, was spawned by my love of theater. As an active member of my high school's theater community, I was roped into being a part of, and eventually became the president, of my school's Cappies Critics team. As a Cappie, I was expected to watch local high school plays and musicals and write critical, holistic reviews of them. This program jump-started my love for writing and helped me to develop my own unique journalistic voice.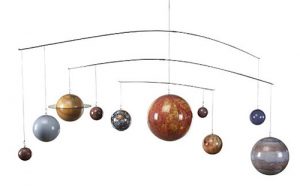 I hope to combine my interest in the natural and animal sciences with my love for writing and chronicle some of the amazing research going on in these fields both on campus and around Durham! I also hope to incorporate my interests in music and theater into my inquiries and document scientific research surrounding music and the arts in the Duke community.
Duke University Research Blog, look out, because here I come!
Post by Rebecca Williamson