Hi there! My name is Will Sheehan, and I'm a freshman at Duke. While I'm currently undecided, I plan on studying electrical and computer engineering and possibly double majoring in computer science. I grew up on Maui, Hawaii, but now live with my mom in Austin, Texas. I spend my summers and winters with my dad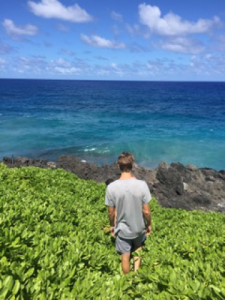 back on Maui surfing, dirt biking, hiking and more. I like to think that spending so much time in the outdoors has given me a deep appreciation for nature, and in return a fiery passion for sciences like physics and chemistry.
The summer before  junior year I traveled to Beijing, China to live with a host family for a month. Having to speak their language nearly the whole time, I turned to journaling in order to empty my thoughts. They effortlessly spilled onto the page; it felt as if I couldn't write fast enough, and that my ideas would flee before I could cement them in ink.
I soon found a new love for personal writing. The next summer I interned for a company named ShakaCode, and while I learned the ins and outs of applying Ruby on Rails to website development I blogged about my experience. As soon as school started, my old calculus teacher approached me, saying how he had read my blog
and loved my style of writing as well as what I had to say. That year in advanced calculus he had our class use blogs as a way to track our progress in whatever project or research we were pursuing.
Attempting to communicate complex, specialized information is an intriguing challenge that I find satisfying to complete. I have developed this skill not only through my blogging experience but also through tutoring in math the past couple years. While I do plan on pursuing computer science, I am still entirely open to a career in scientific research. Discovering something new has been a dream of mine for as long as I can remember.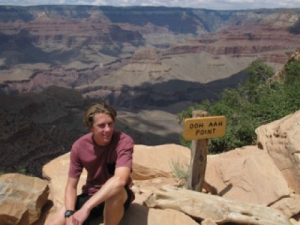 I hope that as a part of the Duke Research Blog I get to share new, important findings with our community as I further my own understanding along the way. I see this as a learning opportunity for both myself and those around me, and hope that Duke takes an interest in all that I have to say about the cool stuff they might not normally know about!
Post by Will Sheehan